I'm looking at the large pile of laundry decorating the floor of my son's room. In a few short months, he'll be away at college, unbound by my wife and I nudging him to throw in a load or two now and then. I don't want to be a helicopter parent, but sometimes I fear his laundry will become a self-aware blob before he gets to it. That pile is also a far cry from my happy yet fading memories of life as a college student in Boston's idyllic Fenway neighborhood.
Sci-fi horrors aside, there's another reason I feel a little guilty asking my college-bound son to take care of his own giant pile of laundry. When I attended college in Boston, I basked in the luxury of a wash-and-fold service, and thus never washed more than a couple loads of my own in years of city life. In fact, my entire college life in Boston is full of hazy yet wonderful memories of tree-lined streets, easy access to services and transportation, and plentiful green spaces of all types.
Boston's Fenway neighborhood: an oasis of convenience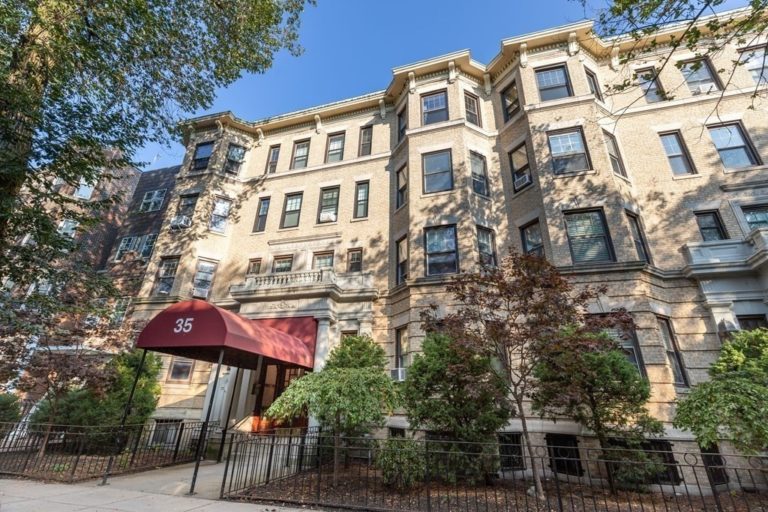 Among my weekly routine as an Emerson student and resident of the Back Bay, my regular weekly visits to Jersey Street Laundry made me feel like an elegant city-dweller. I dropped off my dirty clothes each week and picked up a neatly folded, precisely stacked piles of washed, dried, and folded clothes packed in plastic bags. Weirdly enough, it's not because I didn't know how to wash my own clothes. One of the gifts my Mom gave me on my 13th birthday was a requirement that I did my own laundry from then on. Even though I have the knowledge, I justified the luxury because I was attending college and working at the same time — and because it felt so damn cool.
Jersey Street Laundry was a mere few steps from my apartment on Queensberry Street, right next to a 7-11 where I got my groceries, the liquor store where I stopped for party supplies, and the pizza shop where I ate most of my meals. In short, I could live my college student life pretty handsomely without leaving the shady, tree-lined street I called home.
Access to green spaces – and the green monster
The convenience of these basic necessities wasn't the only benefit of living on Queensberry Street, situated nicely between the Back Bay Fens on the north and Fenway Park a few blocks south. While it's not the lowest-cost option for a student, there are some impressive benefits that are worth consideration.
When the weather is nice, it was a mere five-minute walk to play football in the park with my roommate. Such convenient access to such a large and vibrant park gave our apartment even more of a cosmopolitan feel than the laundry service. School teams practicing and many people walking along the Emerald Necklace, added more comfort and vibrancy.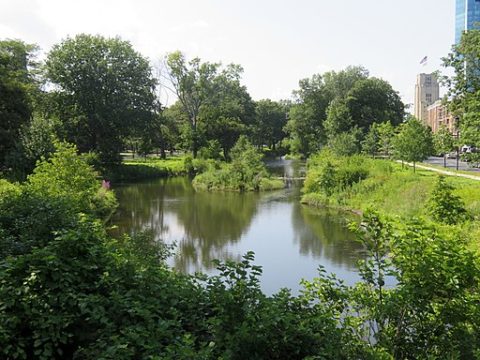 Walking to work through the Fens past the community gardens and out onto Mass Ave enabled me to pass through some of the most peaceful and iconic scenes of the city from green spaces past the Prudential and the John Hancock buildings to the heart of the Back Bay.
If it was too cold or rainy, I could take the bus from the corner in front of my apartment (right next to the laundry) directly to work or school. While the T is one of the most iconic symbols of Boston, the bus stopping directly in front of my apartment showed me a more extensive and convenient way to get around. The amount of plentiful seating (at least for my particular route) gave me a chance to read each day in a way that standing on the subway never did (to be clear, this was in those salad days well before smartphones).
A lifetime of memories from the Back Bay and broader Boston
This was also before the Fenway Park end of Boylston was taken over with high-rise condos, so I could stop at the old school McDonald's and Burger King locations on my way to Fenway to check in on same-day tickets or make my way over to the Kenmore T stop. While I only took advantage of walk-up tickets a small handful of times, each one was more than I could've imagined as a baseball-loving kid growing up in rural Maine.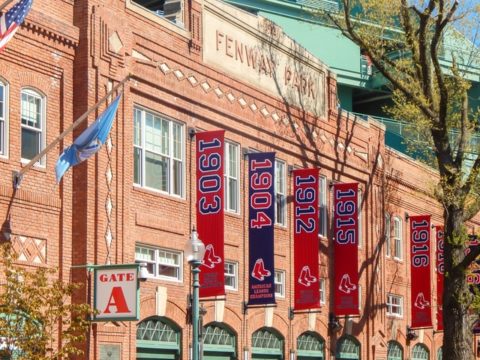 Whatever my mood, the quiet, narrow Queensberry Street was a sanctuary within the great noise and speed of the city, with the added benefit of convenient open space, amenities, and easy access to the masses (ave and otherwise).
It may be just the wash-and-fold service talking, but when my son goes off to college in Washington this fall, I hope that he's able to explore the spaces outside of campus. Whether or not he locates a convenient wash-and-fold, I hope he finds a small share of the quiet, convenience, and proximity that I enjoyed when I happily called Boston home for a short time in my hazy past.