When my friend, author Chris Godsoe, offered up review copies of his new book pre://d.o.mai.n (available on Amazon.com and BN.com today!), I jumped at the chance to get an advance peek at the book and support an author.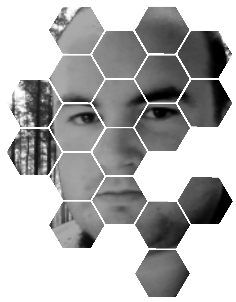 At the same time, I figured it might be a good chance to tweak my always-in-progress site, so with the launch of Chris' book today, I'm happy to announce a new feature on my site: Zoom Shots, an occasional, ongoing series taking an in-depth look at both makers (writers, designers, filmmakers, musicians, web developers, etc.), as well as the product of their craft. I'll be doing long-form interviews, reviews, and other content designed to give artists and their work a close, and occasionally skeptical, look.
First up is Christopher Godsoe, author of the new sci-fi thriller pre://d.o.mai.n: Check out my review of the book, and part one of my interview with Chris. Coming Wednesday, part 2 of my interview covers Chris' experiences writing the book and his thoughts on what's next for publishing in an age of Kindles and tablets.
Zoom Shots are intentionally long reads, and they look great on mobile, so grab a seat and let me know what you think! And if you know of somebody would would make a great subject, send them my way!